Skip Navigation
Website Accessibility
🚨 SAVE BIG on Widebacks this Month! - Get 20% OFF 🚨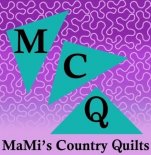 STORE HOURS

Mon 9:30am - 5:00pm


Tue 9:30am - 5:00pm




Wed 9:30am - 8:00pm




Thu 9:30am - 5:00pm




Fri 9:30am - 5:00pm


Sat by appointment only
Sun closed

1 (306) 467-4453


Stress Less, Sew More. Start With A Kit!
Not sure where to start? New to quilting? Or maybe you just like making one less decision when quilting! Then you should check out our massive selection of kits. We've got something for everyone from traditional quilting to paper piecing to applique. Stress less, sew more. Start with a kit today!
Our kits come with everything you need to complete that specific project; fabric(s), panel(s), pattern, papers(s).
Showing 121 - 129 of results